At MNN, we try our best to provide our senior citizens with meaningful opportunities to enjoy each other's company and partake in exclusive events.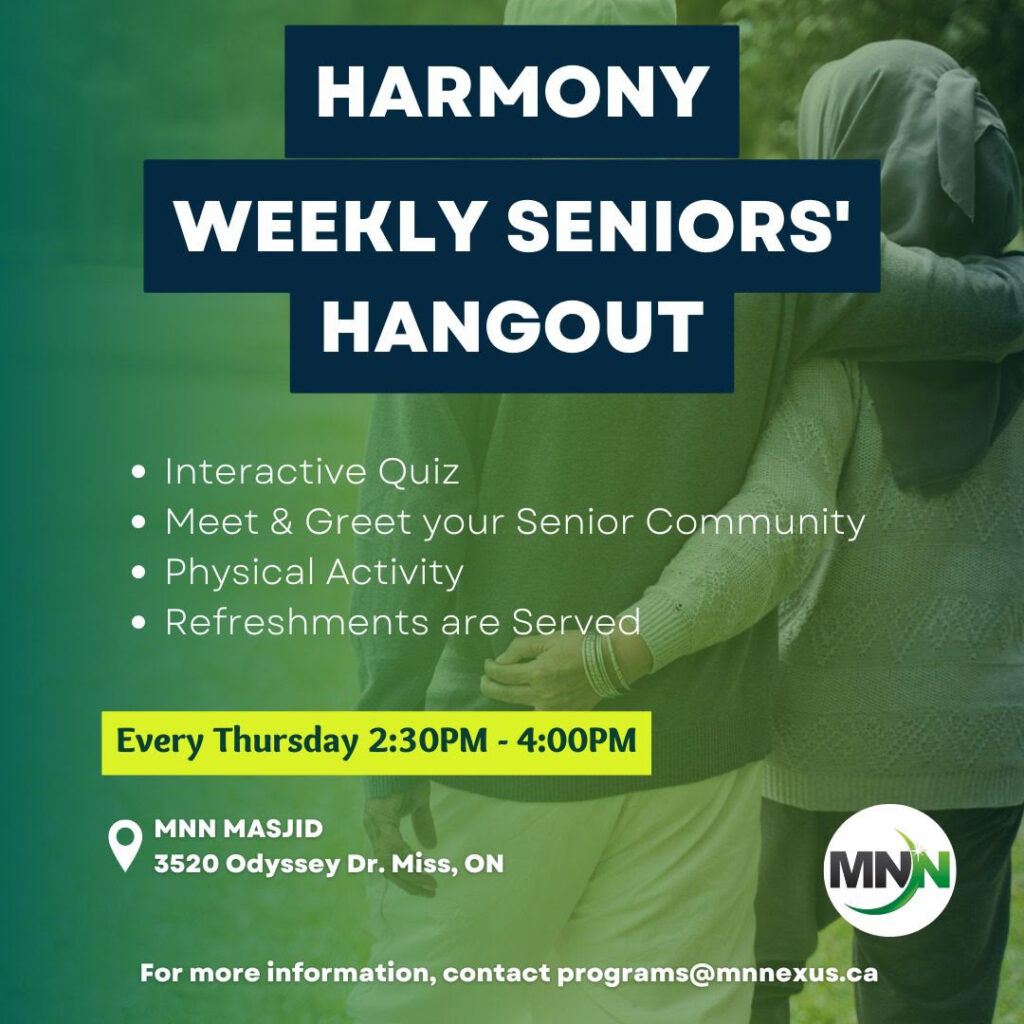 Recordings of Previous Programs:
Sep 14th – Social Isolation
Sep 9th – Shoulder Pain
Aug 25th – Holistic Approach to Mental Health
Aug 18th – Knee Disorders
Aug 11th – Mindfulness
Jul 28th – Back Pain
Jul 12th – Mental Health 101
Mar 29th – My Healing Self
Mar 30th – Understanding COVID-19 Vaccines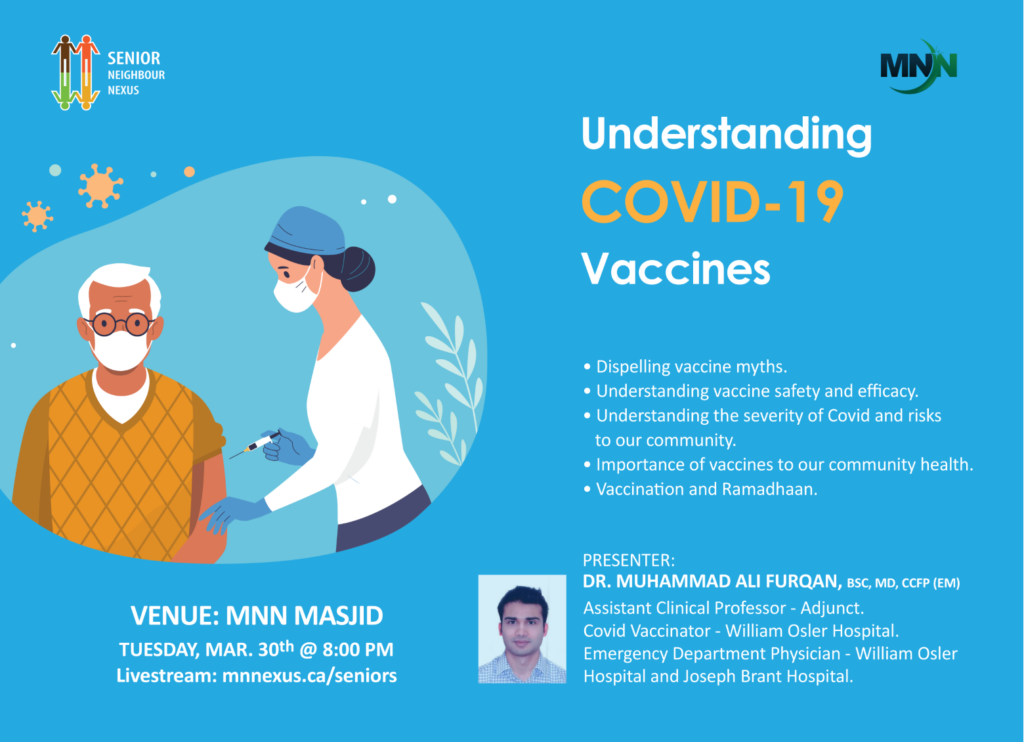 Mar 22nd – Body Conditioning Exercises
Feb 22nd – Lower Back Pain – Risk Factors & Treatment
Feb 8th – Fall Prevention for Seniors
Feb 1st – Dental Health for Seniors
Jan 25th – Osteoarthritis – Coping and Prevention Strategies
Jan 18th – COVID-19: Infection Control & Prevention
Jan 4th- Osteoporosis – Risks, Symptoms & Prevention
Seniors' Program
This social meeting enables the seniors living in Churchill Meadows and in Erin Mills area to come together once a week to spend quality time with like minded persons in non-political and non-parochial atmosphere. Seniors of other areas and all backgrounds are welcome.

Activities include

• Light yoga exercises
• Discussions on Health & Nutrition
• Light refreshments
• And more!