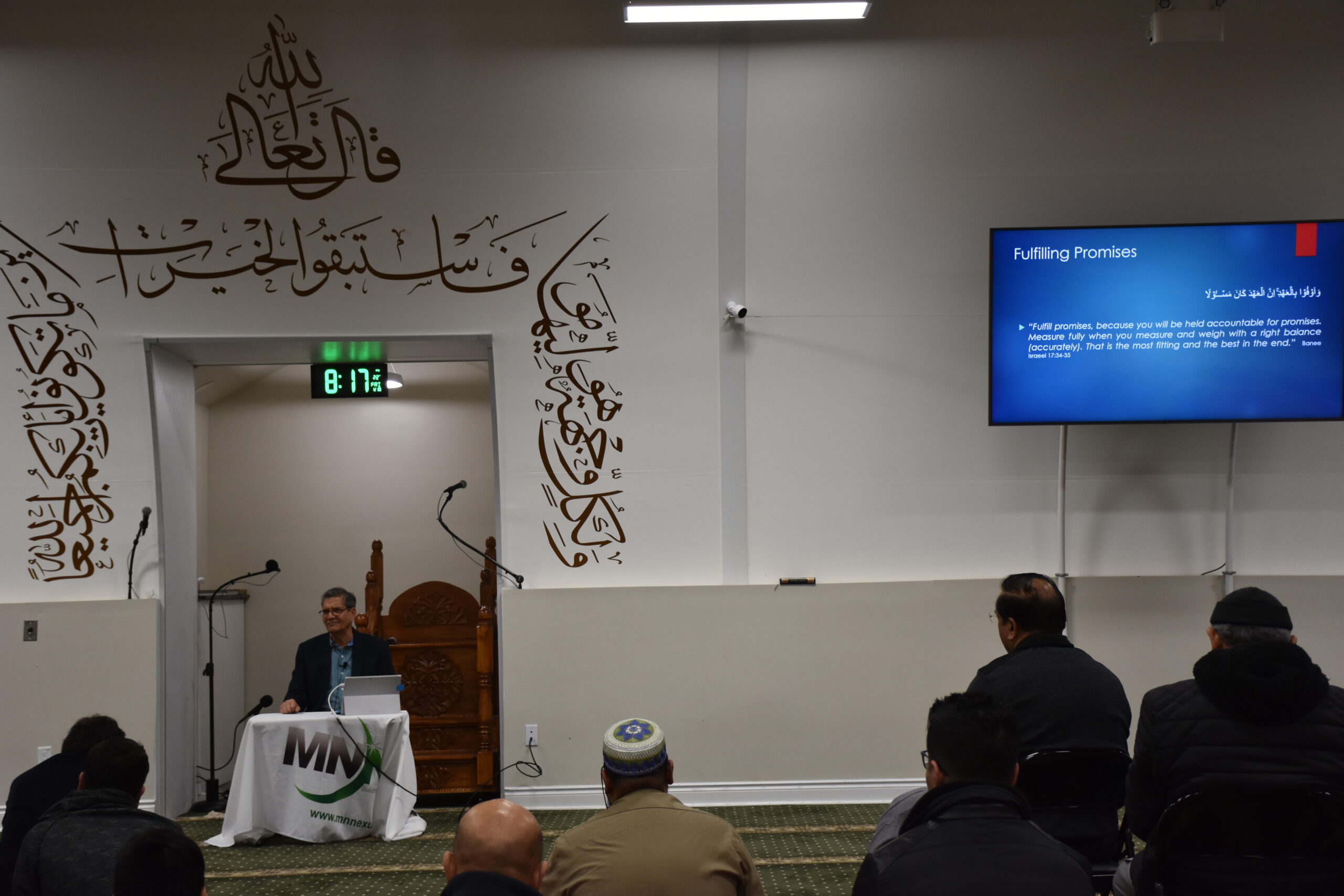 Friday Family Halaqah
The sessions focuses on the study of the Qur-aan and its tafseer. ​We look closely at the verses of the Qur-aan and highlight lessons to be learned​.
The program caters to the needs of the entire family – both older adults and youth – and consists of interactive and engaging discussions. Bring your questions/concerns and we will discuss in light of Qur-aan and Sunnah.
Click here to watch our live stream on YouTube.