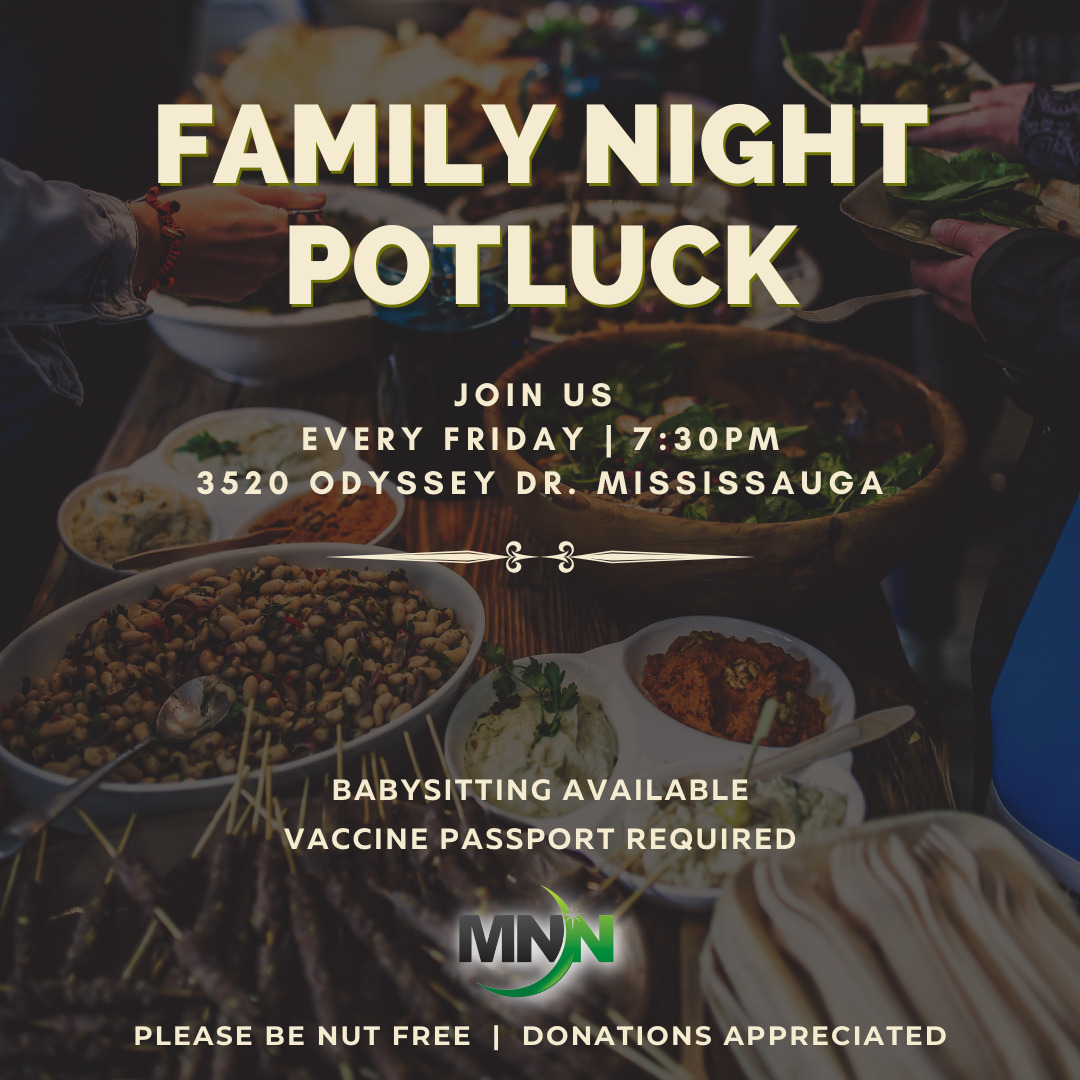 Family Potluck
SOCIALIZE & HAVE FUN
Join us for a casual relaxed evening at the Masjid. Hang out with old friends, or make new ones. Babysitting is available.
Please bring an appetizer or dessert to share. We kindly request that all food items are fresh and halal and ideally, nut-free. If your item contains nuts, please label it.
If you would like to sponsor a Family Night, or give a donation to help cover costs for the Family Night, send us an email at info@mnnexus.ca or speak to one of the organizers.
This is a weekly, on-going event until further notice.
MNN MASJID : 3520 ODYSSEY DR., MISSISSAUGA. ON.